Main Content
Science Education
Shape inquiring minds in science education.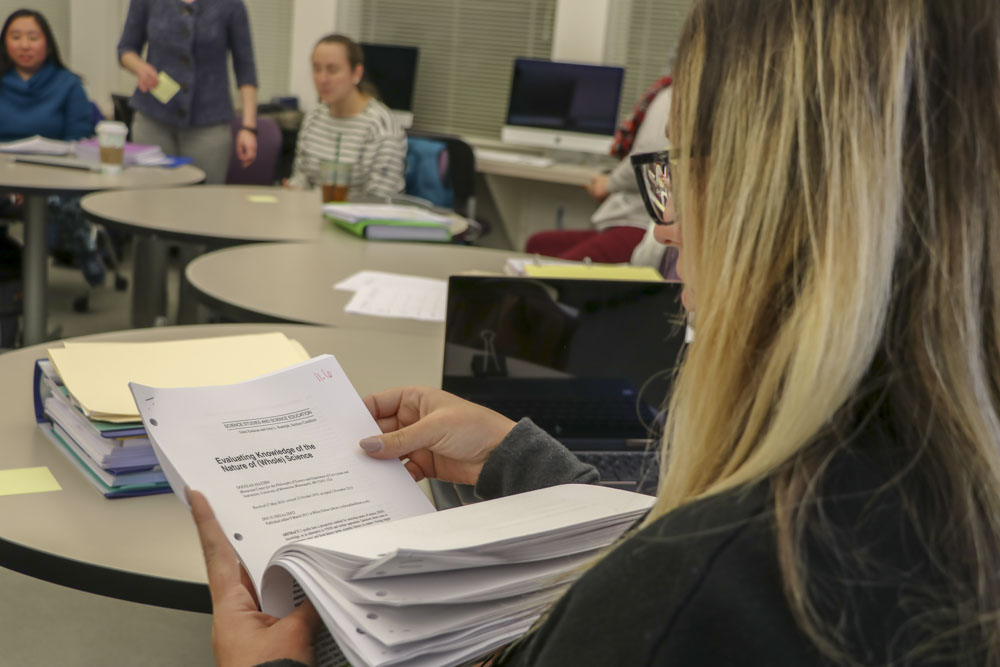 Our doctoral program in Science Education emphasizes strong education and research methodology and allows you to conduct original research in your field of interest. A unique feature of this program is the balance of coursework in educational research, science education and science content, providing you with an interdisciplinary education where research, curriculum, content, philosophy and psychology intersect.
You'll participate in a research community under the mentorship of a science education professor and have multiple opportunities to present findings at state, national and international conferences and craft original manuscripts for publication.
Visit Department Website
Programs Offered
---
Special Admission Requirements
---
There are no special admissions requirements for this program.
What Sets Us Apart
---
The College of Education is home to the Andrews Institute of Mathematics & Science Education, providing an environment for innovation and change in mathematics and science education through creative research and teaching.
Career Prospects
---
Graduates of the program have found employment in K-12 settings, higher education institutions, informal educational environments, non-profit agencies and educational consulting companies.
Related Academic Programs
---