Main Content
Dietetics
Discover the science behind our most important resource—food—and become a registered dietitian.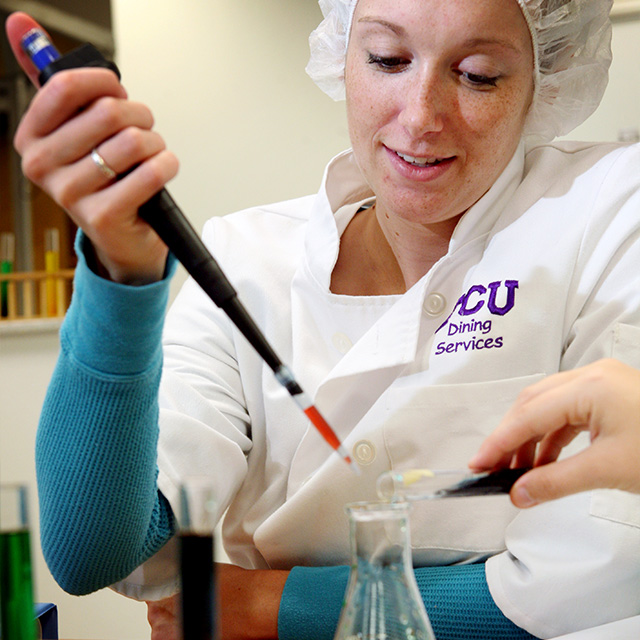 You'll study a variety of areas in nutrition and dietetics within a traditional liberal arts setting. Our students have opportunities to practice food and nutrition-related skills in the classroom and the community under the guidance and direction of faculty.
Visit Department Website
Programs Offered
---
Special Admission Requirements
---
If you're planning to study the combined BS/MS in dietetics, begin by taking 45 semester hours of required prerequisites and major courses during your first and sophomore years.

In your sophomore year, you'll need to complete an application for formal acceptance into the program.
Our Faculty
---
We're committed to the education of scientifically competent and ethically responsible professionals. The nutritional sciences faculty comprises accomplished educators, researchers and leaders in their fields. Meet our faculty.
What Sets Us Apart
---
Every student in our department completes research under the direction of a faculty mentor prior to graduation. The research is accomplished over several semesters and culminates in student presentations at the annual college-wide Student Research Symposium.
Career Prospects
---
With this degree, you may go on to work in settings such schools or hospital food systems management, research and development, sports nutrition, corporate wellness, public health, community nutrition, nutrition education, culinary medicine and private practice.
Related Academic Programs
---