Main Content
Food Management
Prepare for a career making decisions about the world's most valuable resource: food.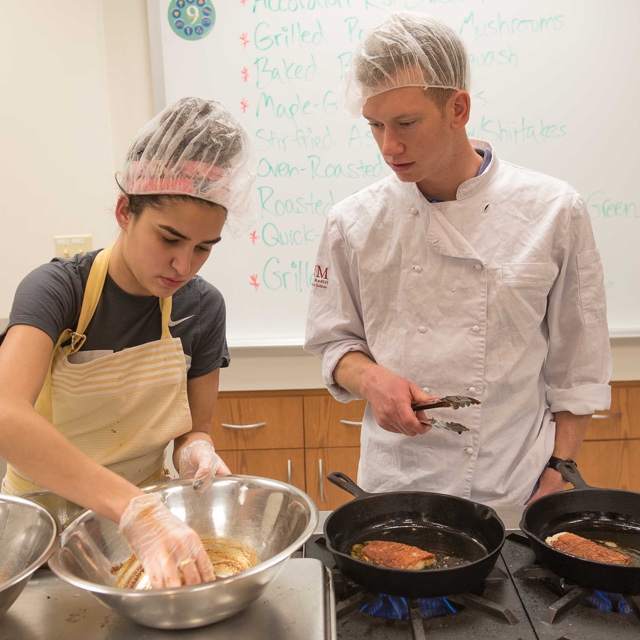 In our food management program, you'll get supervised firsthand experience providing practical training in a variety of food service applications such as restaurant operations, grocery store management, wholesale food distribution, catering, culinary school training, industrial food systems, food banking and research and development.
Visit Department Website
Programs Offered
---
Special Admission Requirements
---
A minimum 2.7 GPA overall is required to graduate with a major in Food Management
Our Faculty
---
We're committed to educating scientifically competent, ethically responsible professionals. Our nutritional sciences faculty comprises accomplished educators, researchers and leaders in their fields. Meet our faculty.
What Sets Us Apart
---
We offer personal attention and opportunities to practice food and nutrition-related skills outside of the classroom through four semesters of supervised practical experience, as well as internships in your junior and senior years.
Career Prospects
---
Our graduates are prepared for positions in commercial and institutional food service and management; food production and product development; sales and marketing (food brokers and equipment vendors); supermarket distribution and the hospitality industry.