Main Content
General Business
Complement any non-business major with business knowledge and skills that will make you stand out in the marketplace.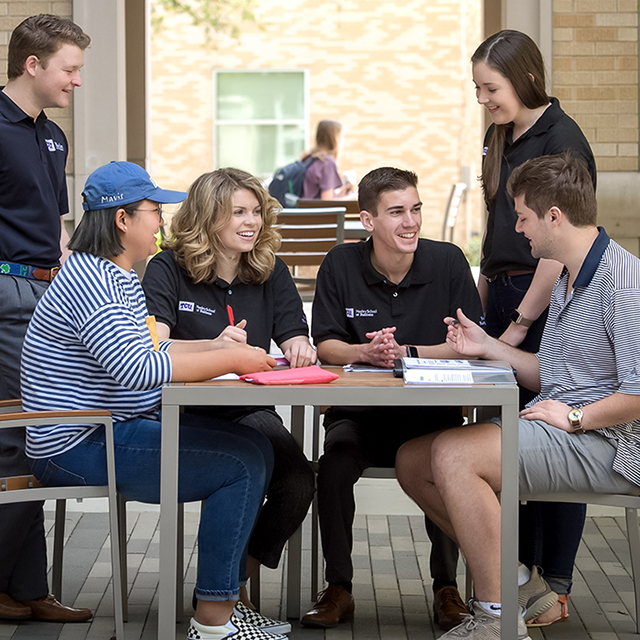 No matter your major or career aspirations, business skills will make you a better candidate for jobs and advancement. For non-business TCU students, the general business minor will introduce you to fundamental business skills to help you analyze problems, make decisions, plan budgets, market products and services, enhance production and work in teams. Note: Only students completing majors outside the Neeley School may pursue this minor.
Visit Department Website
Programs Offered
---
Sample Courses
---
Principles of Marketing
Survey of Management
Survey of Entrepreneurship
Financial Planning
Introduction to Accounting
Supply Chain Management
View Courses & Degree Requirements
Special Admission Requirements
---
Successfully complete ECON 10223 Introductory Microeconomics
Cumulative GPA of 2.5
Complete one full semester at TCU
Sophomore standing
Our Faculty
---
Learn from business professors who are consistently ranked among the best for teaching, mentoring and knowledge.
What Sets Us Apart
---
Neeley School of Business – No doubt about it, business is as popular with TCU students as it is with employers. One in three students come through the Neeley School, consistently ranked among the best business schools in the nation for academic experience, careers/employment, career advising, teaching quality, faculty mentorship and networking with professionals.
Career Prospects
---
Whether you're majoring in psychology, geology, engineering, ranch management, education, journalism and everything in between, a minor in business gives you skills and experiences that stand out on your résumé and in job interviews.