Main Content
Military Science
Invest in yourself—with a challenging, rewarding journey for personal and professional growth.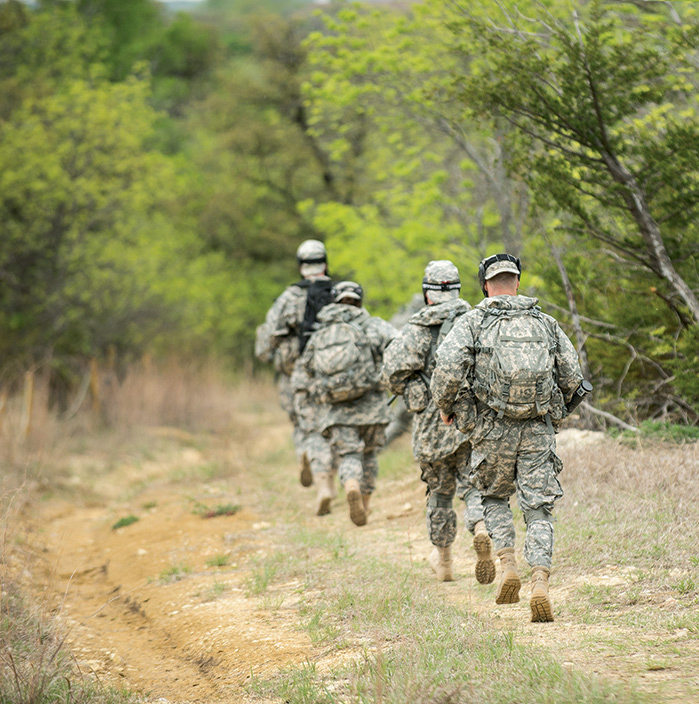 The Army ROTC program at TCU is both challenging and rewarding. If you elect to try ROTC, you can do so without any obligation during your first and sophomore years. Even if you don't complete the program, you gain valuable leadership skills desired of most employers. Those who do continue graduate and commission as a Second Lieutenant in the U. S. Army.

TCU Army ROTC cadets major in various fields of study. When you supplement your major with military science, you'll develop confidence and self-esteem, plus leadership and life skills to succeed in college and beyond.
Visit Department Website
Programs Offered
---
What Sets Us Apart
---
At TCU, you'll gain practical leadership experience and develop the honorable characteristics desired in tomorrow's leaders, on a spirited, beautiful campus that provides a well-rounded liberal arts education.
Career Prospects
---
As an Army ROTC graduate, you'll have security in knowing that you have a career in the U. S. Army, serving either on Active Duty, in the Army Reserve, or National Guard. Those selected for Active Duty have guaranteed employment after graduation and those serving in the Reserve Component have confidence in knowing they have the leadership skills necessary to succeed in any industry.
Related Academic Programs
---