Main Content
French
Whether you want an escape to Paris or an international career, French could be your passport to the world.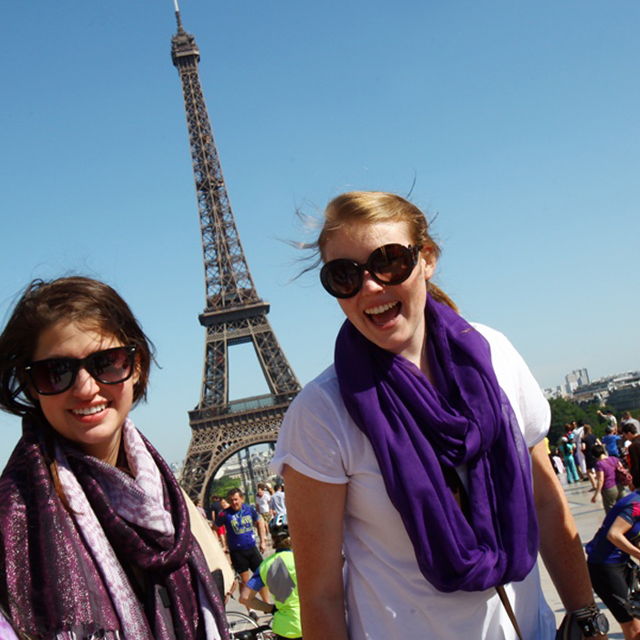 Learning French opens the door to many countries in the world such as Canada, Belgium, Senegal, Cameroon and many others.


Visit Department Website
Programs Offered
---
Sample Courses
---
First Semester College French
French Culture and Civilization
French Literature in Translation
Introduction to French Cinema
View Courses & Degree Requirements
Special Admission Requirements
---
There are no special admissions requirements for this program.
What Sets Us Apart
---
The French program at TCU is more than just learning a language–it's learning a culture. As a French student, you'll learn etiquette and cultural norms that will help you become fully immersed in the rich and vibrant world of French-speaking countries.
TCU offers a student housing option called Language House with programs in French, German, and Chinese, where students can live together and speak the language daily. This helps students gain fluency and comprehension more quickly than is normally possible in the classroom setting.
Career Prospects
---
French makes you more competitive in the global job marketing in fields such as military, aeronautics, medicine, teaching, travel, business, diplomacy and trade.
Related Academic Programs
---