Main Content
Music Education
Learn from world-class faculty to prepare the next generation of musicians.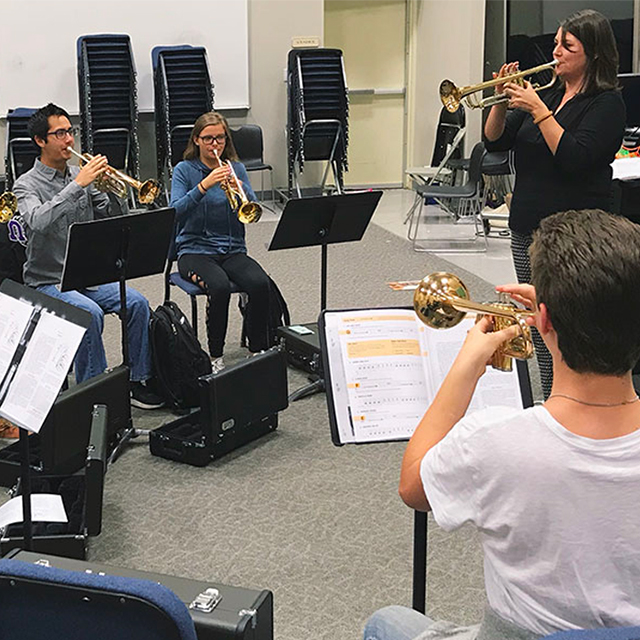 Music is a global language, and as a music educator you'll shape lives and strengthen the bonds of understanding between others, whether you choose a career as an elementary music specialist, as a band, choir or orchestra director at the middle or high school level, as a music director at a church or as a private instructor. You can also consider a master's degree in music education for advanced specialization.
As you earn your degree from the TCU College of Fine Arts and School of Music — one of the top fine arts educational centers in the nation — you'll soak up knowledge from and collaborate with world-class faculty members and guest artists from around the globe. Learn new skills in the classroom and still enjoy time to explore your own interests as an artist.
Visit Department Website
What Sets Us Apart
---
As an introduction to the degree program, observing various area school music programs will help determine your career goals. You'll get valuable teaching experience in actual school settings before you begin your student teaching. Classroom teaching is part of three different methods classes, and these teaching experiences will develop you into a well-prepared student teacher and music educator. There are also opportunities to assist with our early childhood Music Prep program.
Career Prospects
---
100 percent of our music education majors find positions after graduation. We'll be with you throughout your journey. A music education faculty member will work with you to choose the right combination of courses, internships and service projects to achieve your dreams.
Related Academic Programs
---