Main Content
Woodwinds
Explore new ways to put your passion into practice.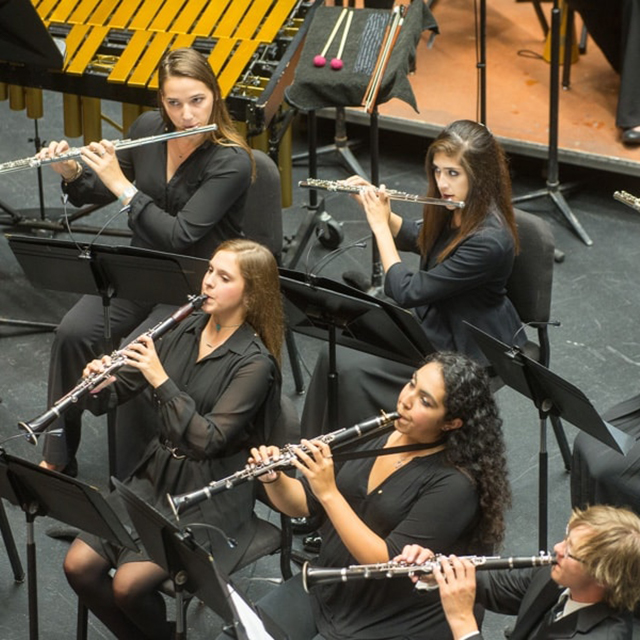 The TCU School of Music offers a world-class education from a faculty that includes nationally and internationally recognized musicians in woodwind instruments. Our curriculum provides personalized instruction and performance opportunities in an equally supportive and challenging environment.
Visit Department Website
What Sets Us Apart
---
Our woodwinds students can showcase their skills through a variety of ensembles and choirs—from the Flute Choir to Clarinet Choir, saxophone ensembles to double-reed ensembles. You'll have the opportunity to grow and develop your unique style and confidence as you perform a variety of works with your peers as well as visiting artists from the U.S. and abroad.
Career Prospects
---
Our students go on to teach or perform in venues and groups, from symphony orchestras to military bands. TCU graduates also include music producers, music engineers, arts managers, instructors and private studio owners.
Related Academic Programs
---