Main Content
Percussion
If you're up for a challenge and a lot of opportunity, explore percussion at TCU.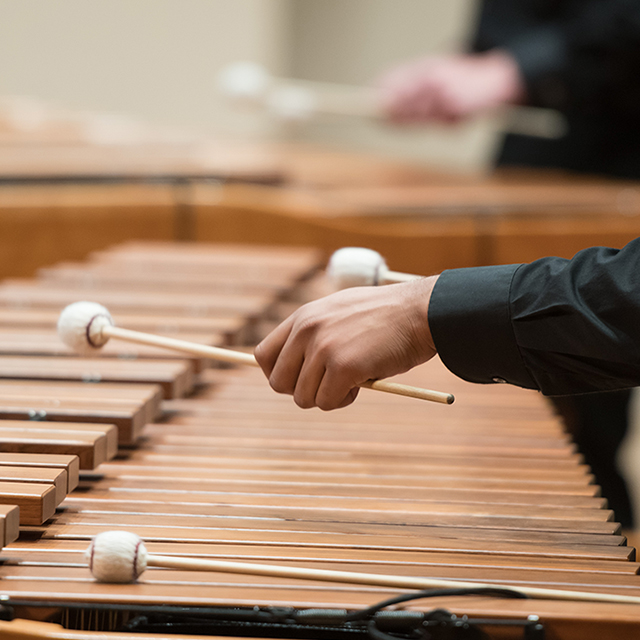 The TCU Percussion Studio is dedicated to maximizing percussion education through a wide variety of performing ensembles and a closely supervised private lesson structure. The size of the studio enables all students to receive a variety of performance opportunities and individual attention.
Visit Department Website
What Sets Us Apart
---
Our highly selective Texas Christian University Percussion Studio offers a distinctive combination of private instruction and a variety of performing ensembles, including the internationally recognized Percussion Orchestra and Percussion Ensemble. You also can explore the excitement of the Steel Band or the precision of the Marching Band and Indoor Drumlines.
Career Prospects
---
Percussionists leave TCU with a broad knowledge of many aspects of music and specifically the percussion family. Many of our graduates enter the workforce specializing in education. These graduates have distinguished themselves as some of the finest educators in their fields, teaching percussion at the high school, middle school or elementary levels. Additionally, TCU percussion alumni often continue their studies in graduate programs and some have gone on to teach percussion at the collegiate level. Many of our graduates are performing music full time for a living, while others perform on a part-time basis. We also have a number of published composers among our graduates.
Related Academic Programs
---