Main Content
Music Theory & Composition
Create the language of the human spirit.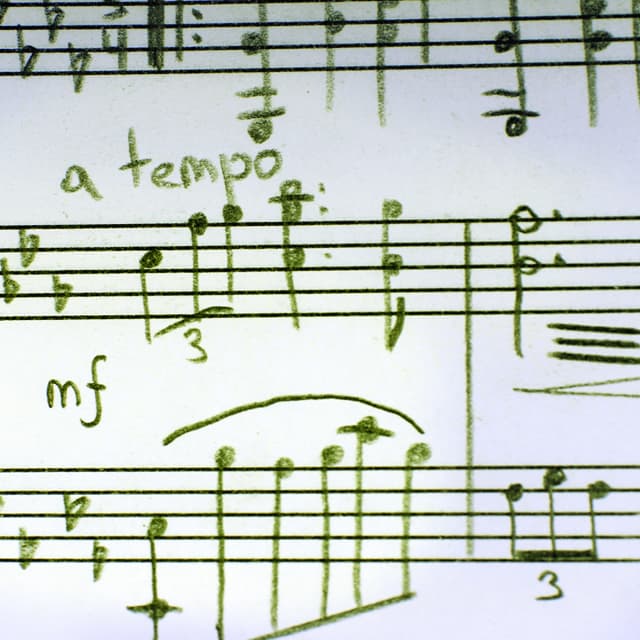 Rhythm and meter, melody and harmony, tones of shadow and light: our theory and composition students explore these underlying principles of music. You'll learn from five full-time faculty composers and theorists, as well as several other accomplished composers, in a highly selective program based on individual instruction and mentoring.
Throughout the year, you'll have the opportunity to perform your own compositions and those of fellow students and present your work in a professional setting at student composer concerts. Participate in master classes, private lessons and open rehearsals with such guest composers as John Corigliano, Jennifer Higdon and John Mackey.
The TCU School of Music is committed to the expansion and generation of new music, evidenced by recent commissions and premieres.
Visit Department Website
Special Admission Requirements
---
For undergraduates and graduates wanting to attend the TCU School of Music, there are special admission requirements and a supplemental admissions process. Learn more about music composition and theory admission and audition requirements for both undergraduate and graduate course of study.
What Sets Us Apart
---
TCU's Upchurch Studio for Electro-Acoustic Music enables students to acquaint themselves with new technology relevant to musical performance, analysis, composition, education and research.
Career Prospects
---
A degree in music theory/composition opens doors to a wide variety of graduate programs and careers, including composing, arranging, performing, and music instruction at all levels of education.
Your faculty advisor will work with you to choose the right combination of courses and mentor you to help take your talent to the next level.
Related Academic Programs
---