Main Content
Musicology
Explore the history and cultural contexts of music.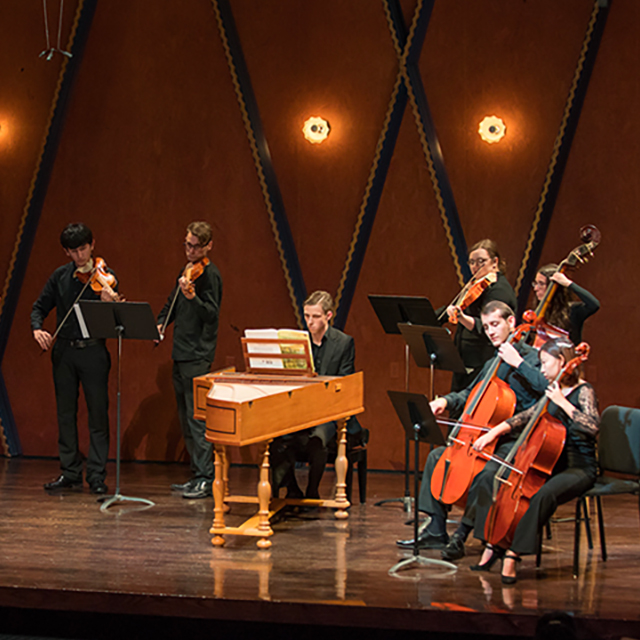 In many ways, the history of music is the story of how human culture has expressed itself throughout time, and our musicology students explore that timeline throughout all genres and eras. The TCU School of Music's Music/Media Library houses thousands of scores, books, CDs and music videos, along with creative space for studying, listening and taking your own journey through the music of time.
Visit Department Website
Programs Offered
---
What Sets Us Apart
---
Students with an interest in early music have the opportunity to perform with the Collegium Musicum, our ensemble devoted to historically informed performances of Baroque music.
Career Prospects
---
Musicology majors often continue their studies in prestigious doctoral programs around the U.S. and abroad, where they conduct deeper research specific to their areas of interest. Our graduates have gone on to doctoral programs at The Ohio State University, The University of North Carolina-Chapel Hill, Florida State University, University of North Texas and others. TCU alumni have gone on to teach at all educational levels, and to work as musical archivists, historians and authors.
Your faculty advisor will work with you to choose the right combination of courses and mentor you so you can reach your goals.
Related Academic Programs
---