Main Content
Organ & Church Music
Develop your musical gift and take your place in a revered musical tradition.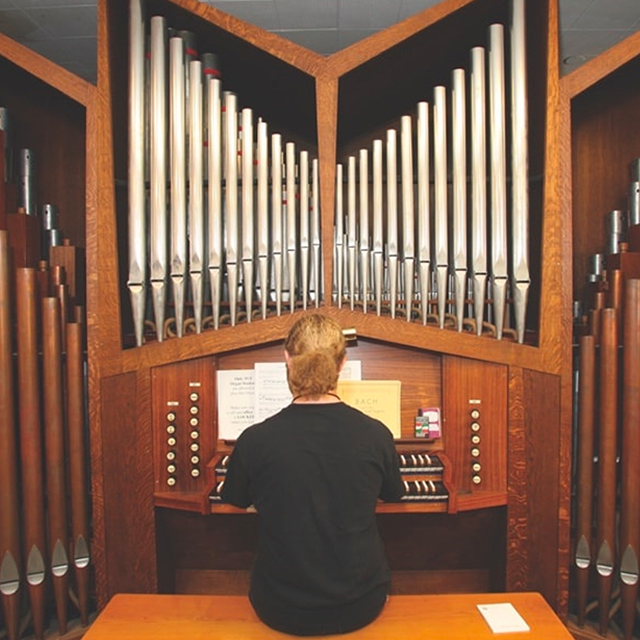 Our students experience a broad range of pipe organs and harpsichords here in the TCU School of Music. You'll elevate your pipe organ skills on our four-manual, 60-rank Möller (tonal design by Richard Whitelegg), a three-manual, 36-rank Ross King, a two-manual, 19-rank Sipe tracker, a continuo organ by Bennett and Guittari, and practice organs by Möller and Reuter. And you can explore the harpsichord with our instruments by Richard Kingston and Johannes Klinkhamer.
Visit Department Website
What Sets Us Apart
---
In addition to working with the talented students from TCU's own choral department, providing experience with vocals and conducting, our organ and church music students work alongside the world-acclaimed guest artists who visit campus for performances and master classes.
Career Prospects
---
From here, a world of career opportunities awaits you. Graduates join our alumni in major positions as organists, church musicians, choir directors and teachers. Along the way, you'll perform in the many concert halls, churches, organizations and museums of the greater Dallas-Fort Worth area.
Related Academic Programs
---