Main Content
Piano Pedagogy
If teaching is your passion, consider a degree in piano pedagogy.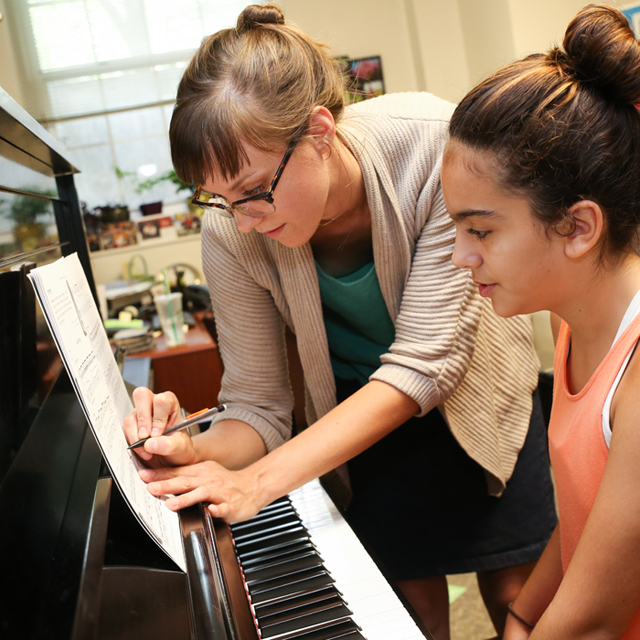 As a piano pedagogy student, you'll combine extensive course work with simultaneous hands-on teaching experience. Regular observation of teaching and the discussion of teaching strengths and weaknesses will allow you to develop teaching skills throughout your course of study.
Visit Department Website
What Sets Us Apart
---
At TCU, we offer valuable hands-on experience—quite literally. Undergraduate and graduate piano pedagogy students teach pre-college students enrolled in the Pedagogy Laboratory Program, a two-year program of beginning piano instruction combining both class and private instruction. Graduate students also teach college-level piano classes, non-music major piano classes, adult hobby piano classes and college students studying piano as an elective.
Your piano pedagogy professor will work with you to choose the right combination of courses and mentor you so you can reach your goals.
Career Prospects
---
Our students complete their studies in the perfect position to teach others, whether they choose to establish their own music studio or teach in a community school or university setting. TCU's piano pedagogy students experience the rewards of helping others use music to explore the intersecting worlds of emotion and sound.
Related Academic Programs
---